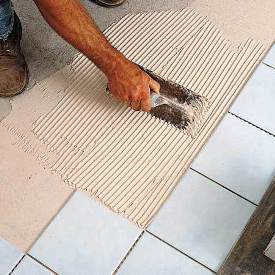 If you are in the process of building or updating a home in North Cyprus, selecting ceramic tiles for various surfaces can be an interesting and enjoyable task, if you take the time to get to know the product and the places you can have it installed. Ceramic tile is one of the most durable and least expensive options for the indoor surfaces of your home.
While it is best used indoors, there are some grades of tiles that are rated for the outdoors. In preparation for your ceramic tile selection experience, review some important considerations before you get started.
Although manufacturers are getting creative in producing varying types of tiles, typically ceramic tiles are made from fine-powdered clay blended with water after which they are pressed into thin slabs, fired in a kiln, and often glazed afterward. While this clay was once sifted from riverbeds, today most tile makers use other inorganic products like marble, rock, slate, or recycled glass to produce ceramics.
How Is Ceramic Tile Rated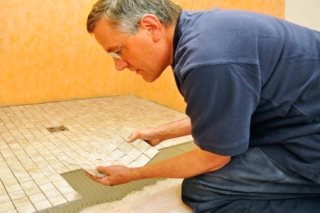 Ceramic tile is rated by the tile industry on a hardness scale, called the PEI scale, from zero (0) to five (5). Depending on your residential location, zero to two is generally acceptable as wall tile, three is used for residential purposes, and four to five are hard enough to use for commercial applications. When you shop for tiles, it is extremely important to identify the PEI rating for the material you select based on the area you live and where you plan to have the tile installed.
Ceramic Tile Applications
Ceramic tile is often a suitable choice where moisture is present, especially bathrooms and kitchens, because it is waterproof, durable, easy to clean, generally bacteria-resistant, and often very pleasing to the eye. It can be used in a shower, on a tub surround, on the floor, or as a backsplash that can extend up the wall as high as the ceiling. Ceramic tile is usually processed in lots, which leads to variations in size and color, so it is important to purchase enough for an entire job.
! Check the order for consistency, straight edges, and correct colors, and note that straight tiles make grouting easier. Keep in mind, floor surfaces require thicker and heavier ceramic tiles than walls and backsplashes. It is also highly recommended to keep some amount of tiles on the side in case some damage occurs in the future and replacement is necessary !
Decisions to Make
Now the hard part – how to decide on the specific ceramic tile for your home. Consider the following in order to help you select the appropriate tiles:
1. Where will the tile be placed, and what is the level of usage for the space?
2. What is the size of your space? How much will you need?
3. What colors will complement your surrounding spaces?
4. What style is appropriate for your home and your taste? Simple, functional, elegant, or decorative?
5. Do you desire texture, patterns, or ornamentation? Smooth, shiny, or matte finish?
6. What tile shape works for your application? Choose from horizontal, vertical, square, rectangular, or circular, to name a few.
7. What grout color will match the ceramic tile you select?
8. Will the ceramic tile stand up to daily wear, cleaning supplies, pet abuse, moisture, and other factors?
9. Is the ceramic tile rated for the location you want to place it?
10. What is your budget? Ceramic tiles range between £2-50 per square meter in varying locations.
In a warm wet climate like Mediterranean it is very common to lay non-slip ceramic tile outdoors on pool patios and balconies since the water absorbed into the tile won't likely freeze and crack. Ensure the ceramic tile you select is designated for exterior use.
For an affordable and durable decorating material, consider ceramic tile and select a professional tiling team in North Cyprus to help you design and install your masterpiece. Most experts do not recommend novices take on complex kitchen and bath designs, so if you have plans to renew those areas, leave it to the specialists from our company!