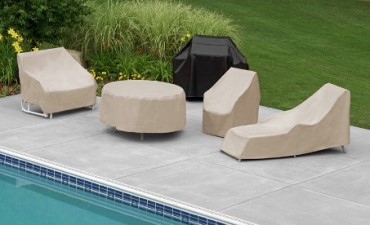 It is the perfect time of year to winterise your swimming pool and patio structures, before the generous Cyprus rainfall and heavy winds begin. While we are fortunate to avoid freezing climates and keep our pools usable year-around, a mid-winter repair project is not one most people want to engage in.
By taking your pool and patio maintenance serious before the winter season is near, you can protect your assets and maintain your property value into the coming years. Not only that, you avoid damages to your structures, save on energy, and reduce long-terms costs for expensive issues you may not have noticed.
Tips for Winterising Your Patio and Surrounding Structures
Whether you dine and entertain beneath a freestanding or attached pergola, a beautiful garden roof, or a romantic gazebo, annual maintenance of your structures and patio surrounds is essential as inclement weather sets in. Below are some important tips for winterising your patio and surrounding structures.
Ground Inspection. Do a thorough inspection of your ground surfaces and make sure there is no settling, unwanted cracking, or soil touching your walls or siding.
Slopes. Ensure any patio slopes run away from your structures with a 6-inch drop across about 9-10 feet.
Rain Gutters. Clear all rain gutters for obstruction, test the flow of water within, and inspect drainage points for any standing water.
Roof Structures. Check roof structures for unwanted moss, and be sure to use the proper procedure and necessary chemicals to remove it without affecting the roofing materials.
Patio Furniture and Equipment. Cover summer patio furniture as needed and store other lawn and garden equipment that may not be needed until spring.
Grills. Clean your barbecue grills and replace or disinfect your grilling tools as they can become worn, collect bacteria, or expend harmful steel particles.
Trees and Foliage. Check all trees and foliage for weaknesses; as a tree or branch that falls unexpectedly in high winds could be dangerous to people or to your structures. Pruning or trimming may be necessary to avoid a serious accident.
! These essential tasks can save you time and costs in the months and years ahead. Count on a reputable local company that specializes in pool and patio repair and have a specialist help you out if the job seems too big !
Tips for Winterising Your Swimming Pool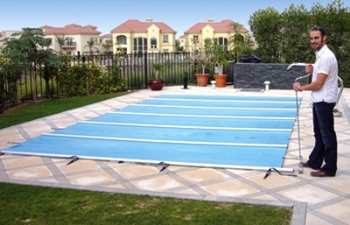 Whether or not you decide to leave your pool uncovered throughout the year, there are a number of pool elements to inspect before the winter season sets in. While we have great respect for our beloved swimming pools, they can be a curse when water gets into places it does not belong. The North Cyprus rains do not help. When it comes to water related issues, fall is a good time to check everything out.
Drainage. Check the pool drainage system and ensure all outlets are clean and free of debris.
Equipment. Check pump, filter, heater, and chlorination equipment.
Water Level. Consider lowering the water level depending on whether or not you plan to use the pool throughout the winter.
Filters. Remove filters and clean and replace them.
Chemicals. Check the pool's pH, alkalinity, and calcium hardness, and add the right winterising chemicals.
Cracking and Chipping. Check the pool surfaces and tile surrounds for cracking or chipping and order repairs right away.
Pool Cover. A swimming pool, unless situated in a well-protected area, can benefit from a sturdy pool cover that protects the pool and keeps debris and rainfall out during certain months of the year.
Identifying swimming pool issues regularly can save you time and costs in the future. It is time well spent, as many pool problems can continually get worse over time. Protect your assets on a regular basis, and maintain the value of your property for years to come.
Call on Cyprus Homebuilders to help you get your pool and patio ready for the winter season. When you leave your pool and patio maintenance to experts in the field, the job is easier and you identify issues you may not have discovered on your own. Let us help you winterise for year-after-year results with timely pool and patio repair including leaks and tilework.