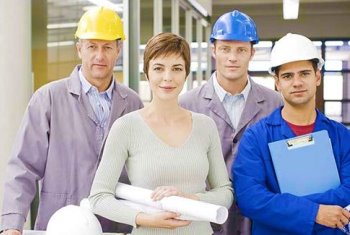 Whether it is building, plumbing, electrical, or pool repairs – searching for a skilled, certified contractor to perform work on your property in North Cyprus can be a challenge. It is important to seek credentialed trades people in the right places, or obtain a referral from someone that has worked with the contractor you are considering.
Given the costs of construction materials and labor, the number of structural issues that can surface, and the legal ramifications, selecting a contractor should be taken seriously. One bad job can lead to months or even years of unresolved issues, both financially and with your property.
Reasons for Misrepresented Workers
Recent economic challenges have compelled some unskilled workers to start new careers without obtaining the proper licensing and certification. Additionally, many local property management companies and real estate agencies take on building and repair jobs as an extra source of income during downtimes. When a customer needs help, those who may not be qualified often step up to offer assistance.
While this may seem like a generous response, this could place a customer in an unwelcome legal situation since many of these individuals are NOT certified to carry out building and repair projects and may unexpectedly be stopped by the local authorities from continuing further construction activity. Property management companies and real estate agencies should always redirect customers to professional building companies. They are well aware of the guidelines for securing legal contractors.
! Illegal building activities are not rare in the TRNC, and many people unknowingly believe generous offers and promises of quality, especially when made by fellow compatriots. However, in case of building or repair mistakes, customers are likely to lose the money they spent, since it is usually difficult to bring these at-fault individuals to justice !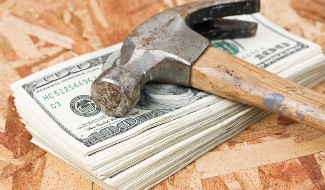 Customers may call on unprofessional local workers in order to save on costs, but in the long-term it will cost them more. These workers are more than willing to take on a challenge without the proper training, the right materials, or the certification that is legally required to do the job.
Substandard job quality will be reflected in the end results, and there is no guarantee these workers will return or even be available to fix any mistakes. There are consequences in hiring unskilled workers who produce poor, low-quality and low-cost workmanship.
Research Reputable Quality Contractors
There are a number of methods for checking the backgrounds, credentials, and service work a contractor has performed before deciding to hire them to perform a job for you.
1. Begin your research by first obtaining the name, address, phone number, and website for the contractor you may wish to hire. If they fail to provide comprehensive information upon your first meeting, they may not be legitimate.
2. Search online to see what information you can secure. If the contractor has a website, review it carefully. Look for their work portfolio, work or office location, credibility, length of service, and client testimonials. Ask for permission to contact customers who left feedback and find out how their project turned out. Ensure these are true customers the contractor actually served.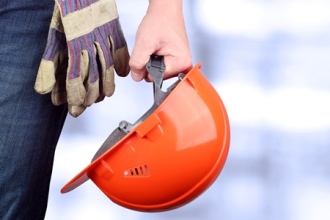 3. Identify whether or not the contractor is working solely or has a team of employees or subcontractors.
4. The Internet will usually provide online reviews and ratings for reputable contractors. Search for them, read them, and make an assessment. One bad review may not be a reason to turn a contractor away, but several bad reviews may. Also look for Internet forums that may contain added information.
5. You have the right to find out if a person's business is officially registered at the tax registry office, pays taxes, and pays workers' social security. For example, a building company in North Cyprus will likely be certified by local authorities such as Turkish Cypriot Building Contractors Union and Turkish Cypriot Chamber of Shopkeepers and Artisans.
6. If you have decided a particular contractor is reputable, speak with the contractor and find out what their payment scheme is and what guarantees are offered upon completion of the work. Ask them what makes their products or services stand out from the rest. Find out if their pricing is competitive with other local contractors. Ensure the parts and materials they use are coming from a valued supplier. Poor materials may not hold up for long and end up costing the customer more in the long run. Ask the contractor what brand of materials will be used and where they will be purchased.
7. Seek a reputable trustworthy company, and ask area friends, neighbours, and other contractors for input. A mistake in your contractor selection now could cost you in the future.
For carpentry, wrought iron work, property repairs, PVC windows and doors, water tanks – any products or services you need for your house in the TRNC – always check the person or company you hire. For friendly and professional advice in finding reputable contractors contact Cyprus Homebuilders and read information on your consumer rights when building or repairing property in North Cyprus.