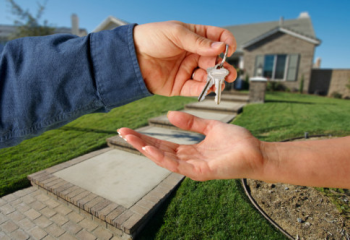 Buying property in North Cyprus is like playing a lottery. You may find a great deal on a well-built house and be happy for life, OR you may spend all of your money on a piece of property and end up with a lemon.
! When you understand that nearly 80% of the properties in the TRNC experience varying structural dampness issues, and almost 90% of the houses cannot be inhabited in winter because they aren't built to withstand the elements, buying or building becomes a critical decision !
Many houses in the area were built in bulk and sold cheap. Structural foundations were improperly calculated, resulting in low-budget construction that was not made to last
These are just a few of the risk factors to consider when you buy an existing house in the TRNC. You see, title deed problems, construction permission issues, or a bank foreclosure are some additional underlying items that may be concealed from you at the time of the deal. Unfortunately, these situations occur quite often in the area. With the availability of more qualified guidance from honest lawyers along with recently passed laws to enforce a comprehensive property check before purchase, the homebuying experience has improved somewhat. When you make the choice to buy, it's important to know exactly what you are buying and to be fully aware of un-conscientious real estate agencies in the area.

The Importance of Taking Your Time
While buying a home may seems like the easiest and quickest way to take up residence in the TRNC, it is important to weigh the advantages and disadvantages. Until you live in the house you are planning to buy, you cannot know what it is made of or what construction mistakes were made. If you make a hasty decision, you are bound to spend more money trying to repair it, and this could go on for years. For example, as a certified building company, Cyprus Homebuilders carries out property renovation and repairs on a regular basis, so and have become familiar with just what customers have to deal with, from rising damp issues to cracks in the main construction.
What to Expect When You Decide to Build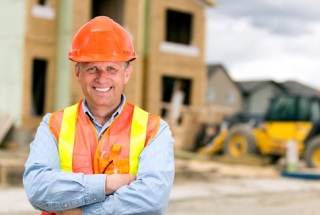 When you build a home from scratch, you rely on a reputable builder to manage your project and handle nearly every aspect of the job. A builder ensures your paperwork is being properly processed and in a timely manner, and that includes the building permission application, filing for a house title deed, and more. At the end of the construction process, the builder ensures your property is legally connected to the water mains and has a permanent electric meter with the necessary permissions from your local area council.

When you make the choice to build, you participate in the construction process from the house foundation to the rooftop. You see the materials being used, and you have options to make changes along the way. You select your own décor materials and colours. Ultimately, you craft a dream home and decide how it should look and what functions it should include.

Taking the Right Build Approach
Many people in North Cyprus contract architects to draft their house projects. When a reputable local company is chosen, these construction projects generally turn out very well. On the other hand, when an architect from another region such as the UK is chosen, the lack of familiarity with the North Cyprus climate, landscape, and building traditions, etc., can lead to devastating results. If you select the services of an inexperienced architect, you may be disappointed in their lack of competence, low standards, and little education and practical experience to properly implement your project.

When you see your project drawn at an architectural bureau, it may look great on paper. The fact is, the intended building may not be suitable for the plot of land. When you build, it is extremely important to make proper use of the land, views, cardinal directions, and landscape peculiarities. A proper builder MUST collaborate with an architect to develop a perfect home project that aligns with your plot of land and meets your every need. Expect to be invited to inspect the plot and see the exact location of your building and rooms.
Buy and Repair or Design and Build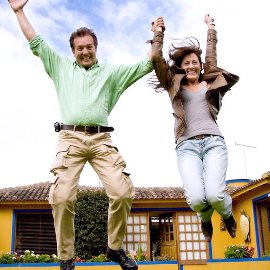 The choice to buy ready property or design and build a custom home is yours. When you calculate the cost of buying a move-in-ready house or building your dream home from scratch, you may be surprised.
Building a structure on your land purchase often turns out to be more cost effective! With a dream home design, you know exactly what you are getting for your money and there won't be any unexpected surprises or unnecessary expenditures when the construction is complete. You may decide to build an extension, garage, guesthouse, or other feature to enhance your property value.
Whether you buy and repair or design and build a dream home in North Cyprus, it is a lifetime opportunity, and Cyprus Homebuilders can guide you for a great experience with either one.