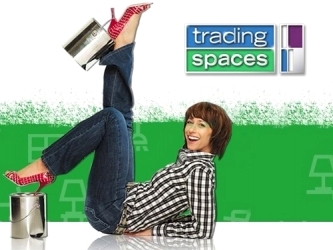 You may be one of zillions that enjoy home and garden networks and TV shows like Grand Designs and Amazing Spaces. Who doesn't love modern design trends, expedient renovation projects, and total house retrofits that seem to take only hours to master. At the same time, you must be asking yourself, "How did they do it, was it done with precision, and will it last?"
While it all "looks good" in the end, you have to wonder about the project master plan and what really went on between the time they took those mallets and knocked holes in the walls and when it was staged for the big reveal.
Finding the Real Thing
We love what we see on reality TV, but how realistic is it? You may want to be a part of it, but the odds are slim that you'll be appearing on the next episode of Inside Out Homes, especially if you are living in North Cyprus. The number of local construction companies offering trendy new building services is overwhelming, and many of the project results shared by local local expats in the TRNC involve poor renovations and repairs and terrible experiences.
For most of us, we must find the most solid, reputable construction company in North Cyprus to assess our property and help us design a plan based on existing foundations and frameworks, usage needs, local climate issues, and personal choices. Construction, renovation and repair projects performed by a well-established company are strategically planned and usually take a few months to complete. If you find a company in which this is not the case, a red flag should go up. High-quality work in the construction industry involves a process and a commitment.
What to Look For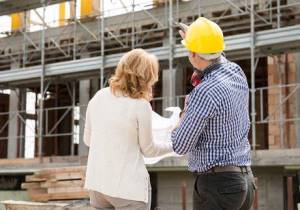 When in search of a company to guide you with new construction or an existing upgrade or repair project for your home, landscape, or swimming pool and patio, there are a few good places to start. A referral is always good, but if you are searching on your own, a comprehensive website can tell a lot about a company.
Look for the services you require, a photo gallery of previous work, customer testimonials, and a worthy 'About Us' page that describes the company's founding, mission, and values. Second, most homeowners place a high priority on at least two or three of these standards:
Efficiency – sticks to the schedule, gets the job done within the planned timeline, and performs tasks with competency;
Productivity – performs the work in the right order, with the right crew, at the right time; doesn't cut corners to save time or money;
Workmanship – does high-quality, precision work on every facet of every project; gets support from the team for unexpected challenges;
Quality – use of the highest quality parts and materials for interiors and exteriors;
Cost-Effectiveness – offers products and services for the best prices and reveals multiple options, when available, to the customer.
Keep in mind that cost should not always be the deciding factor for your valuable assets. Consider the standards that are important to you, and make sure the construction and repair company you choose offers a solid guarantee. When you see their work online and hear from their satisfied customers, you'll know you are in the right place. While your experience may not be quite the same as the one on reality TV, you'll get a taste of true reality with the right team for your project.
! And remember, out of the five standards used to prioritize a construction project, most homeowners are looking for their perfect SPEED-QUALITY-PRICE combination and should receive these standards at the very minimum !
Whether you need construction from the ground up or you have a critical renovation or repair project, a proven company like Cyprus Homebuilders is a great place to start. Meet with the team, be present for an assessment, and gather your estimates.